'Tis the Season at The Schofield in Downtown Cleveland
There's a chill in the air, grab your hot chocolate and get ready to celebrate the holidays, Cleveland-style. From WinterFest at Public Square and Lighting Display at Nela Park, to concerts, musicals and more, downtown Cleveland has it all.
Whether you are in town for business or pleasure, a stay at The Schofield is sure to get you in the holiday spirit.
Lake Effects
Holiday spirit and spirits will be served at the Lake Effects Holiday Cocktail Bar open November 29 – December 31, Tuesday through Sunday.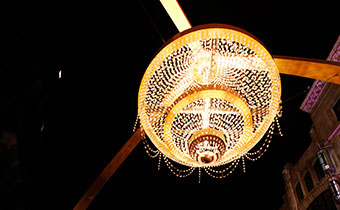 A Christmas Story
A holiday classic, see the production live at Playhouse Square and take a stroll past the real A Christmas Story House, just an 8 minute drive away.
Lolly the Trolley
Get a taste of Cleveland's history while taking in the lights in Public and Playhouse Square.
Photography provided by Destination Cleveland, Larry E. Highbaugh